Changes to help companies achieve their compliance goals more easily
1695288600000
At SafeStack, we love making it easier for organizations to meet their compliance training requirements. Our training is designed to support compliance requirements for frameworks like ISO27001, PCI DSS and SOC2. In order to highlight what parts of our training apply to which compliance frameworks, a few weeks ago, we released a handy compliance page.
Compliance training is spread across both our Secure Development program as well as the Security Awareness program. Some of our more recent customers were not able to view or buy the Security Awareness program, while we worked on making some strategic changes to the program.
We are now happy to announce that:
all Secure Development customers, who didn't have access to the Security Awareness program, now have access to a limited set of free courses from this program

all Secure Development customers can now buy the Security Awareness program as an add-on

your learners will not see any Security Awareness content, until one of your Group Leaders assigns them to the program

we have redesigned our subscription page to better highlight what plan you are on and what add-ons are available for your organization in SafeStack

the subscription page itself has been moved from "Settings → Subscription" to "Subscription" in the sidebar
—
Head over to our course catalog and check out the Security Awareness courses available, for free, for your organization!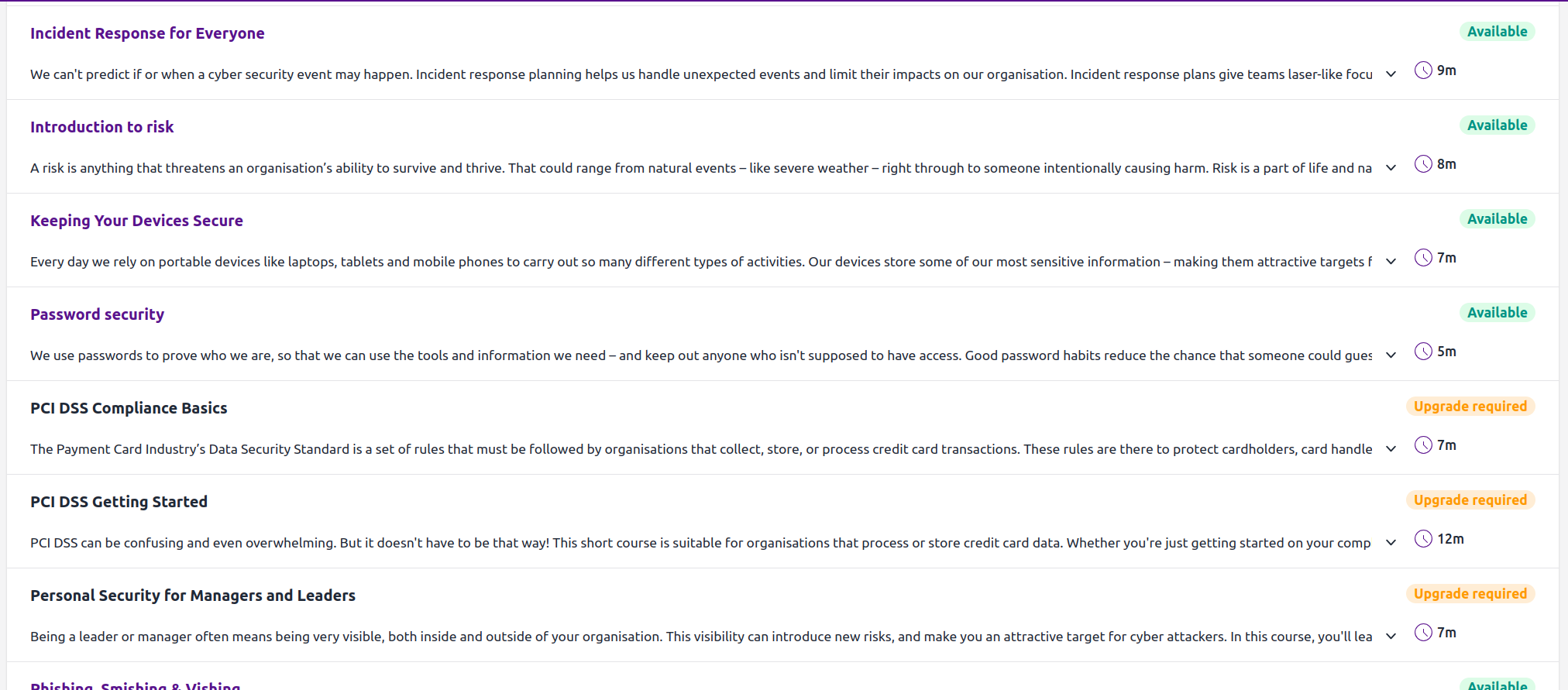 Or check out the new subscription page, from where you can buy or manage your subscription for any of our programs or add-ons.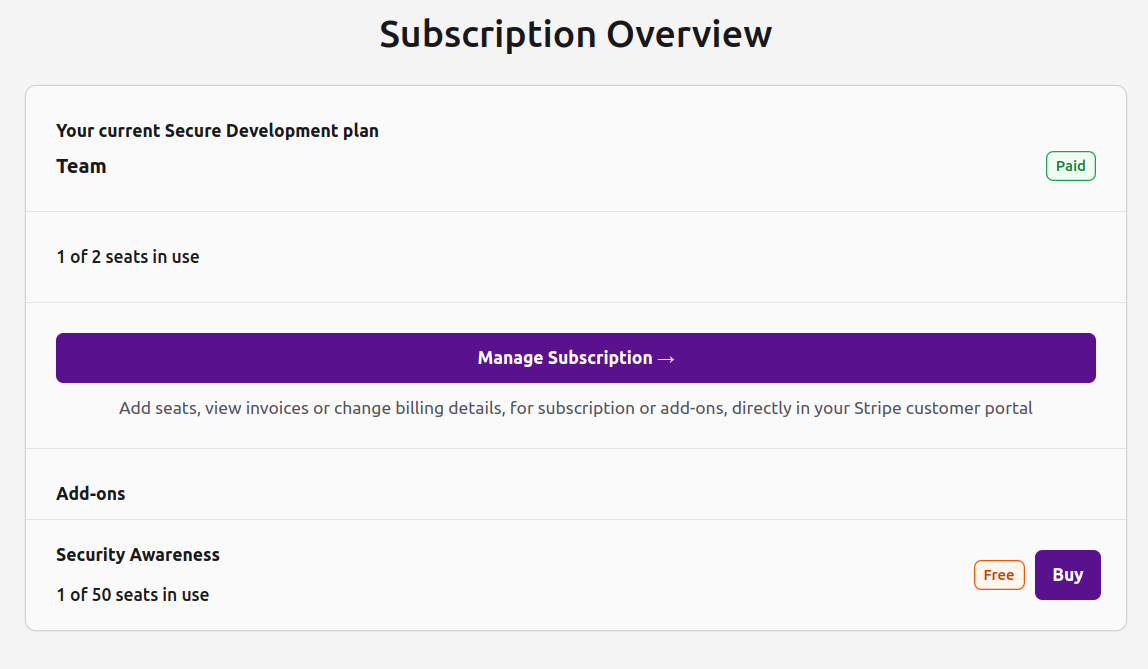 PS: You can read more about how we can help you meet your compliance needs here.